Warner Todd Huston
Breitbart
March 2, 2014
As New Orleans gears up for Mardi Gras Day the festivities have begun, many of the parade floats have already hit the streets, and at least two rather amusing floats featured a particularly hilarious theme mocking the disastrous rollout of Obamacare.
The big day falls on March 4, but the various parades began a week ago continuing from February 15 up to Mardi Gras Day. The next ones are to be held on March 2, 3, and 4.
But already two hilarious anti-Obamacare floats already hit the streets of the Big Easy.
[caption id="attachment_100809" align="alignnone" width="600"]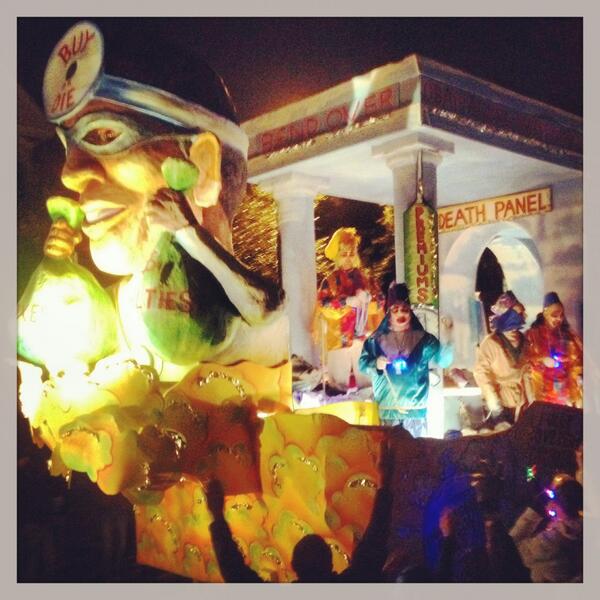 Image credit: fireandreamitchell.com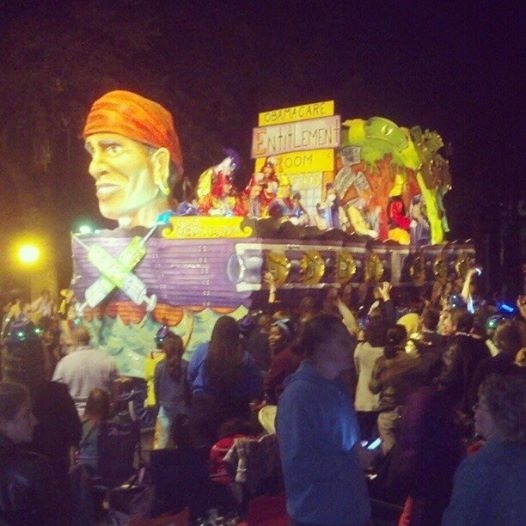 One features a giant Obama head wearing a mask and an old-style doctor's head mirror, in his hands are giant bags of money. Emblazoned on the head mirror are the words "BUY or DIE."
The Emergency Election Sale is now live! Get 30% to 60% off our most popular products today!