Matthew Day
Telegraph.co.uk
January 24, 2013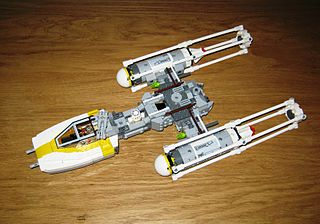 Photo by
KEN
via Wikimedia Commons.
Lego has been accused of racism by the Turkish community over a Star Wars model that supposedly resembles one of Istanbul's most revered mosques.
Austria's Turkish community said the model was based on Hagia Sophia mosque in Istanbul and that the accompanying figures depicted Asians and Orientals as people with "deceitful and criminal personalities."
The Turkish Cultural Community of Austria released a statement calling for Lego to apologise for affronting religious and cultural feelings.
The anger was provoked by "Jabba's Palace", a model of the home of Jabba the Hutt from Lego's Star Wars product range based on the blockbusting series of science fiction films.
The Emergency Election Sale is now live! Get 30% to 60% off our most popular products today!