Massive and expensive propaganda campaign fails to generate web visits
Adan Salazar
Infowars.com
March 31, 2014
Despite the deadline for healthcare enrollment being upon us, and despite a massive and expensive campaign consisting of leaning heavily on celebrities, TV shows and web and mainstream media, web traffic to Healthcare.gov still trails visits to independently owned sites like DrudgeReport.com and Infowars.com.

In the months and weeks leading up to the deadline, millions of Americans haven't exactly been sold on the need to stampede the embattled health insurance marketplace to "get covered," but that's certainly not for lack of effort on the administration's part.
In the final stretch, we've seen the Obama administration pull out the stops and execute a number of dirty, psychological stunts in coercive attempts to convince "young invincibles" and others lacking insurance that their participation is vital.
Professional basketball player LeBron James was one of the latest celebrities tapped to entice Americans to sign-up for Obamacare, a wealth-confiscation scheme geared to impoverish Americans through excessive healthcare premiums and taxation, while consolidating the wealth for the private, off-shore mega banks who wrote the law.
Former Tonight Show host Jay Leno's seat still bore his impression when, within days of his departure, the president's wife appeared as one of Jimmy Fallon's first guests on the coveted late night slot.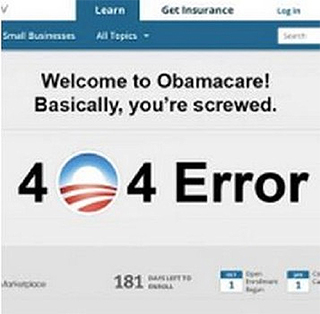 The president himself also tried to endear himself to younger generations when he recently starred in a cringe-inducing Funny Or Die interview strangely devoid of humor, however, replete with plugs, with The Hangover's Zach Galifianakis.
Last October, one of the president's speeches at the White House, in which he touted how Obamacare was "a good deal," morphed into a perfectly-timed spectacle after a pregnant woman appeared to faint just in time for him to catch her.
The fainting spell unfortunately didn't detract from the primary focus of the speech, which was a hard sell on healthcare managed by the federal government. Far from the perceived result, backlash ensued, with media outlets labeling Obama the "ShamWow president" and even left-leaning television hosts asking "When did the President of the United States turn into Gil from the Simpsons?"
The most recent, unnerving publicity stunts have depicted the mothers of celebrities concerned that their offspring "get covered," the president and vice president jogging, and advertisements seemingly encouraging of debauchery and promiscuity.
Although many politicians embraced their inner car salesmen, signup hasn't been all that impressive. Compared to the 47 million "nonelderly Americans" who were uninsured in 2012, only about 6 million people have signed up, hardly the 7 million expected by the Congressional Budget Office.
Americans may be intimidated by the magnitude of the law, an ever-moving 2,700 page target whose rules change on a near-weekly basis, and which politicians admit they didn't even read.
Earlier this year, the portion of the mandate affecting small businesses was extended, and just last week, the White House again announced it would provide leeway for certain individuals who don't sign up by the deadline, but the guidelines are murky. As WCJB-TV put it, "There is an extension for some people, however deadlines are not clear."
A complicit CBS News reports the healthcare law, which the administration treats as amorphous, is a "work in progress," while the Aetna insurance group warns its customers there will be "more changes to come" in 2014.
In fact, confusion over the law is such that when small business owner Matt Drudge tweeted he had just paid the Obamacare tax, as recommended by IRS form 1040 ES 2014 (pg 2), a representative from the White House erroneously disputed his claim.
The lack of traffic to Healthcare.gov may be due to innumerable technical website glitches, but may also be indicative of Americans' growing unrest with the out of control bureaucracy and federal intrusion into their private lives. A recent poll conducted by Fox News, Anderson Robbins Research and Shaw & Company Research found that 56 percent of voters still oppose Obamacare and a recent Rasmussen Reports poll reflects nearly the same.
Meanwhile, as media outlets refuse to hold the federal government and its leaders accountable for unilaterally acting to alter laws, and their roles as water carriers for the administration become more apparent, websites like Infowars.com and Drudgereport.com, who frequently highlight the hypocrisy and dictatorial nature of the administration, are enjoying surging traffic numbers, with one site estimating that monthly visitor traffic to Infowars "is up 26.6% year over year." That Americans are becoming less entranced by Obama's presidency is underscored by polls showing less than half of the country trusts the federal government to handle problems.
The Emergency Election Sale is now live! Get 30% to 60% off our most popular products today!