Alex Newman
The New American
January 24, 2013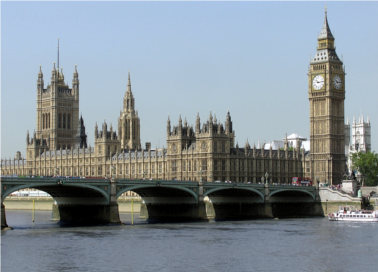 Photo by WikiWitch, via Wikimedia Commons
Following the public exposure of late BBC celebrity Jimmy Savile as a pedophile monster who sexually abused hundreds of children over a period of decades — sometimes as part of a satanic ring, according to victims cited in news reports — British police announced last week that the investigation into child sex abuse was widening to include some members of Parliament. However, the police themselves are under fire for declining on multiple occasions to file charges against Savile, whose monstrous crime spree has been called "unprecedented" in U.K. history.
Savile hosted wildly popular television shows for the state-funded BBC and was something of a legend in the United Kingdom — he was even knighted by the Queen. However, during that time, the DJ and media celebrity had also been the target of numerous complaints over the years from individuals claiming he had sexually abused them. Many people he worked with knew. Despite several police investigations, the pedophile — who often bragged about his connections in the police force — was never prosecuted. He died a celebrity in 2011 at 84 years old.
Eventually, though, a documentary exposed Savile for what he was, and some 450 of his victims ranging in age from eight to 47 have since come forward. Experts say there could be many more, too. Law enforcement finally jumped on the case after Savile's death, concluding in a report that he was involved in "vast, predatory and opportunistic" sexual abuses over a period of about 60 years. Almost 75 percent of his victims, mostly girls, were children. The monstrous attacks took place on BBC property, in hospitals Savile helped fund, and in other places where he could easily access vulnerable victims.
The Emergency Election Sale is now live! Get 30% to 60% off our most popular products today!