BBC
March 23, 2014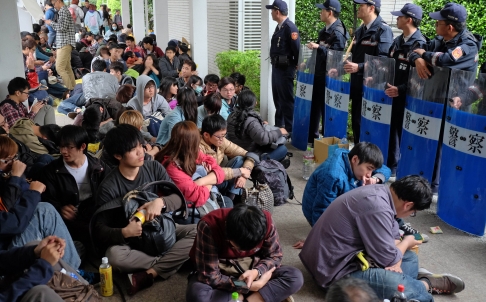 Hundreds of students have stormed the Taiwanese government's headquarters in protest at a deal that will bring closer trade ties with China.
They used a vehicle to knock down barbed wire gates outside the Executive Yuan in central Taipei.
Another group of students has occupied the parliament chamber since Tuesday.
The protesters fear that the agreement would make Taiwan susceptible to pressure from China, which believes that Taiwan belongs to the mainland.
The Emergency Election Sale is now live! Get 30% to 60% off our most popular products today!