Tartar jihadists in Syria have extensive combat experience
Kurt Nimmo
Infowars.com
March 27, 2014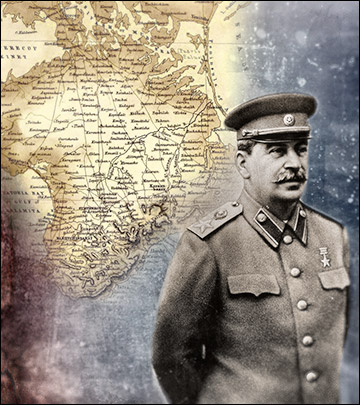 In the wake of the terror bombings last December in Volgograd killing 34 people, it was reported that Saudi Prince Bandar bin Sultan had indirectly threatened Russia and Vladimir Putin with terror attacks if Russia did not back off its support of the regime of Bashar al-Assad in Syria. Saudi Arabia and Qatar have invested significantly in the Sunni mercenary campaign to overthrow al-Assad and the Shia Alawites who rule Syria.
During the Bandar-Putin meeting last July Bandar suggested Saudi Arabia might call off its Chechen terrorists and thus secure the Winter Olympics from a terror attack if Putin dropped his support for al-Assad. Putin was reportedly furious over the proposal.
"We know that you have supported the Chechen terrorist groups for a decade," Putin responded, according to leaked documents. "And that support, which you have frankly talked about just now, is completely incompatible with the common objectives of fighting global terrorism that you mentioned. We are interested in developing friendly relations according to clear and strong principles."
Saudi Arabia has a direct connection to the conflict in Chechnya through Saudi-based al-Haramain and the Benevolence International Foundation in Chicago. Both, following the attacks of September 11, 2001, were closed down by American authorities, but this did not diminish Saudi interest in the conflict.
"Russian security officials have been issuing warnings about the threat posed by Islamist extremists funded by wealthy Gulf state benefactors since the mid-90s," The Guardian reported after Chechen terrorists seized a theater in Moscow back in 2002. Several million dollars, according to a Russian security source, has come from the Gulf to fund terrorism inside the Russian Federation.
Russia avoided a terrorist attack in Sochi during the Winter Olympics. However, according to some, it may now face the prospect of al-Qaeda terrorism in Crimea following a referendum returning the peninsula to Russia. In February, Muslim Tartars demonstrated their opposition to the coup in Kyiv by blockading the Verkhovna Rada, or Parliament, of Crimea.
As of 2012, it was estimated Ukraine has around 500,000 Muslims and about 300,000, or approximately 60%, identify themselves as Crimean Tatars.
Mustafa Jemilev, a Tartar member of Ukrainian Parliament, told a Russian publication in late February the Crimean Tartars have organized themselves into self-defense units and may be soon provided with weapons.
The Tartars say they have fallen victim to a number of violent attacks, including the firebombing of businesses, mosques, and the desecration of Tartar graves and monuments. According to local and national human-rights organizations, the attacks are organized openly by a nationalist party called Russia Unity, The Wall Street Journal reported on March 11.
Although the Tartar Muslim leadership in Crimea has taken a non-violent approach to the return of Crimea to Russia, a fatwa issued against Russia in response to continued abuse may serve as a rallying call for thousands of Islamists, including a number of Muslim Crimeans currently in Syria fighting the government of Bashar al-Assad.
"The Tatar jihadists in Syria are joined by Chechen and North Caucasian Islamists affiliated with Jaish al-Muhajireen wal-Ansar," writes John Price. "These extremists have extensive combat experience, and could return to undertake attacks against the Russians in Crimea. Peace in the region may be short lived."
"Whatever happens in Crimea, the House of Saud is up to something," writes Pepe Escobar. "Bandar Bush had boasted to President Putin that he controlled Caucasus jihadists and could turn them on and off at will. His successor might as well be tempted to turn them on not in the Caucasus, but in establishing a shuttle from the Syrian desert to Simferopol. What a spectacular favor to his American masters."
The Emergency Election Sale is now live! Get 30% to 60% off our most popular products today!