New polling data from Reuters shows a surge in support for a far-reaching temporary ban on any Muslim entry to the United States.
In the wake of the terrorist attack in Orlando, 50 percent of likely voters now support a temporary halt on Muslim entry into the United States. Just 42 percent of likely voters oppose a temporary ban.
That suggested policy is a much harder line than the temporary ban on Muslim immigration, or the long-term ban on immigration from countries with a history of radical Islam, that have been proposed by GOP candidate Donald Trump.
The finding represents a 22-point swing since the beginning of the month. At the end of May, just 40 percent of likely voters supported a halt, while 54 percent opposed one.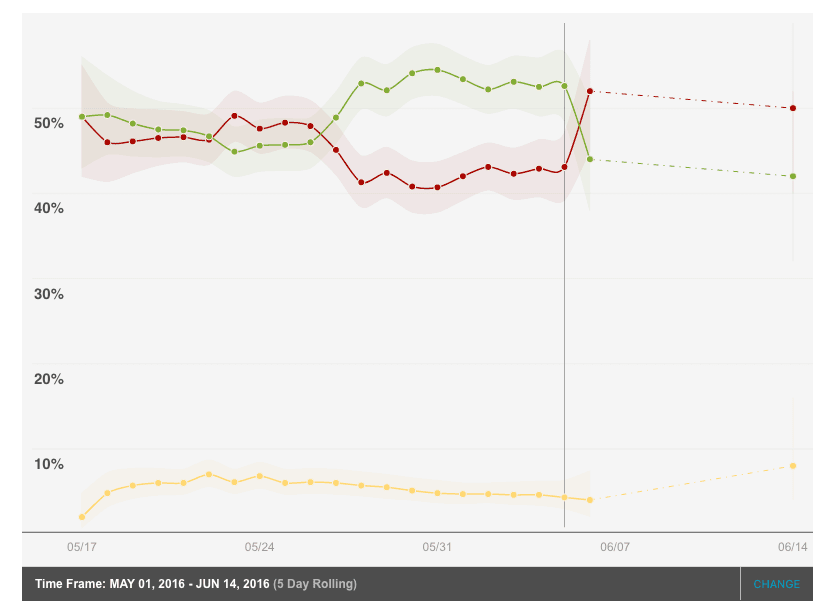 The Reuters survey, it should be noted, is based on a rolling average over the last 5 days. Even though Tuesday's average shows a surge in support for a ban, most of the interviews on the question were conducted before the Orlando terrorist attacks. This suggests that support for the ban will rising over the coming days as more interviews conducted after news of the attack are included in the rolling average.
The Emergency Election Sale is now live! Get 30% to 60% off our most popular products today!