Massoud Hayoun
Al Jazeera
March 17, 2014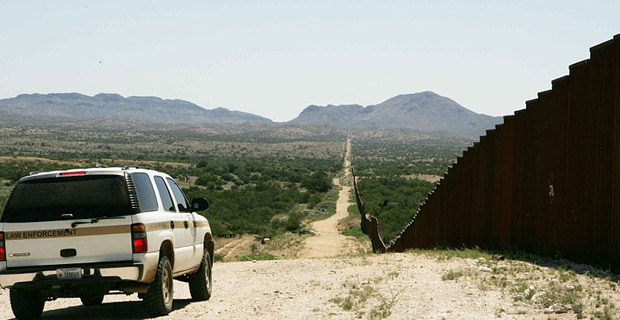 An American citizen who died in U.S. Border Patrol custody had been left alone in a cell after on-site paramedics reportedly believed he was "faking" a seizure, a medical examiner's independent report said.
The San Diego Medical Examiner's Office over the weekend released to Al Jazeera the details of its investigation into the death of Steven Keith, 58, at a Southern California checkpoint facility 20 miles from the Mexican border on Dec. 25. U.S. Border Patrol officials could not immediately be reached for comment on the report.
The report called Keith's death an "accident" resulting from methamphetamine toxicity. Toxicology reports show that when he was arrested, Keith may have swallowed a packet of drugs that ruptured in his digestive system, the report added.
Keith had arrived at the Campo Border Patrol Station just before 9 p.m. on Dec. 24. After he was booked for possession of marijuana, an on-site paramedic was called to his cell to observe "seizure-like activity," the medical examiner's report said.
"The paramedic reportedly applied pressure to his shoulder area and initially assessed that he was faking a seizure. He was then left alone in the cell and continued to be monitored via camera," the report said.
When the paramedic told a Border Patrol agent to check on Keith in his cell, Keith was "discovered lying unresponsive," according to the report.
"Despite advanced life-saving measures, death was pronounced," a little over three hours after Keith's arrival, the report said.
It said that Keith's family told investigators Keith had no history of seizures or any outstanding medical problems, but that the details of his health history remain unknown. Keith's relatives could not immediately be reached for comment on the medical examiner's report.
The report — which appeared to be based largely on interviews with staff involved — made no allegations of any abuse by Border Patrol agents. The medical examiner's office could not be reached at the time of publication for further comment on the report.
The Border Patrol issued a statement shortly after Keith's death saying that he had been stopped in his car in U.S. territory "for illegal possession and intent to distribute approximately three pounds of marijuana." Substances found in Keith's vehicle tested positive for marijuana, and he was in possession of a pipe that tested positive for methamphetamine residue, the medical examiner's report said.
Shortly after Keith's death, Paul Carr, a U.S. Border Patrol spokesman, had responded to questions about the incident by suggesting that Al Jazeera await the medical examiner's report.
"Neutral third parties are conducting that investigation," Carr said.
Rights activists have raised questions about the incident.
"The problem is that obviously, there is a real lack of transparency and accountability within" the Border Patrol, the San Diego American Civil Liberties Union's border litigation attorney Mitra Ebadolahi said when commenting about the case in December.
The Emergency Election Sale is now live! Get 30% to 60% off our most popular products today!