Susan Hylton
Tulsa World
January 20, 2013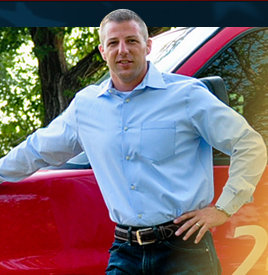 Death threats have been made against 2nd District Congressman Markwayne Mullin, his wife and children, Mullin's chief of staff Karl Ahlgren said in a statement released Saturday.
Ahlgren said that local and federal authorities are investigating and consider the issue to be a "serious matter due to the content and nature of the threatening letters which were received."
Precautions have been taken to ensure the safety of Mullin's wife and three children, Ahlgren said.
Ahlgren said the office would make no further comment.
Editor's note: Freshman Congressman Mullin is an outspoken advocate for gun rights who recently expressed his outrage at Obama's executive orders, calling them "outrageous and an outright assault on civil liberties."
Tulsa World reported January 16, 2013:
"The president is politicizing a national tragedy to impose his own personal agenda," U.S. Rep. Markwayne Mullin said in a statement.

"This is outrageous and an outright assault on civil liberties. I strongly oppose restricting the rights of law abiding citizens to keep and bear arms and will do everything I can to protect our second amendment rights," he said.
The Emergency Election Sale is now live! Get 30% to 60% off our most popular products today!