Huge Success Despite City Council Attempt to Shut Down Gun Shows
Infowars.com
January 26, 2013
With gun shows across the country drawing record crowds, it's no surprise to find lines of 500 people plus at a time waiting to get inside with thousands more at the Saxet Gun Show, taking place this January 26 & 27 at the Travis County Expo Center in Austin, Texas.
This despite the fact that the Austin City Council, along with various county entities, have moved to try to shut down gun shows and even ban them from taking place on private property.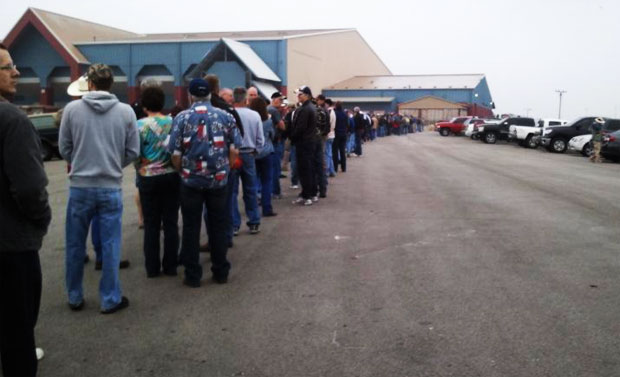 Our reporters and readers attending the show sent photos of the wait from the muddy parking lot to get inside the event that one can normally walk right into. A police officer estimated the line to be at least 500 strong at about 9:30 AM, with likely as many as 10,000 attending the gun show throughout the day.
Clearly, we are witnessing a grassroots rejection of Obama's gun control designs, as this crowd makes the obvious point that people are unwilling to give up their 2nd Amendment rights for political expediency. A gun show last week in Jackson, Tennessee, like others across the country, also drew thousands in record attendance.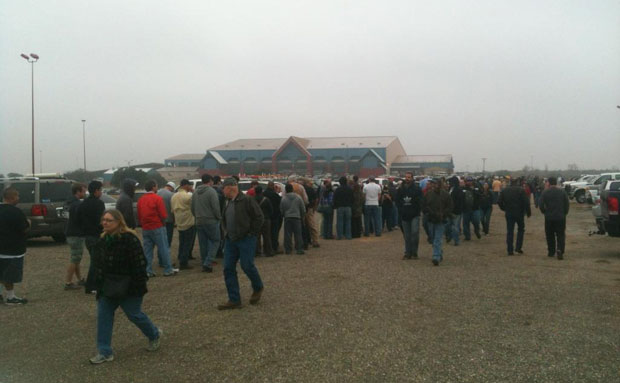 As this photo demonstrates, there was a massive line just to get into and out of the parking lot, with reported gridlock surrounding the event center stretching for miles.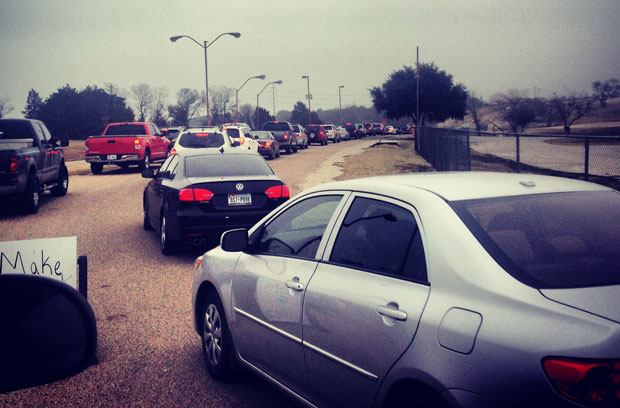 H/t Matt and Erin.
The Emergency Election Sale is now live! Get 30% to 60% off our most popular products today!