Aaron Dykes
Infowars News.com
October 21, 2011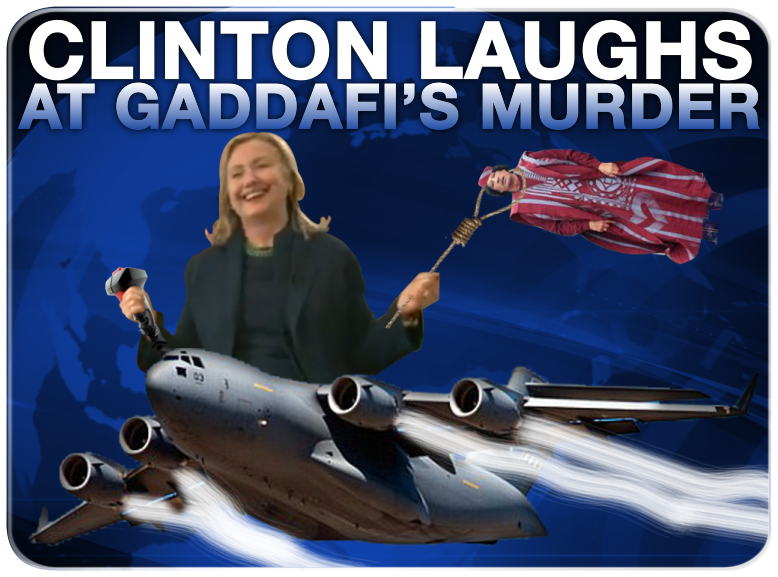 Tonight on this Friday, October 21, 2011 edition of the Infowars Nightly News, Alex discusses what is next for Libya in the wake of Col. Gaddafi's reported demise. The rebels, supposedly seeking democracy, summarily executed the former head of state without trial. Gaddafi himself will reportedly now be buried at sea, just as we were told with bin Laden.
Meanwhile, Secretary of State Hillary Clinton, traveling around on Air Force 3, a veritable flying fortress, celebrated the death, laughing about how she 'came, saw and he died.' A comparison of Libya before and after the NATO "humanitarian" invasion demonstrates the crushing of a burgeoning civil society destroyed for its rise as an independent African power as much as for its rich oil resources.
With Occupy Wall Street still in full force, Alex will also discuss the confirmed pattern of police spies, infiltrators and provocateurs sent to spy on peaceful protesters, as shocking cases in the UK demonstrate. In many cases, undercover agents even maintained a false identity during prosecution and while testifying under oath.
In other news, Alex looks at the unveiling of radar technology developed at MIT that would allow the military to 'see through walls.'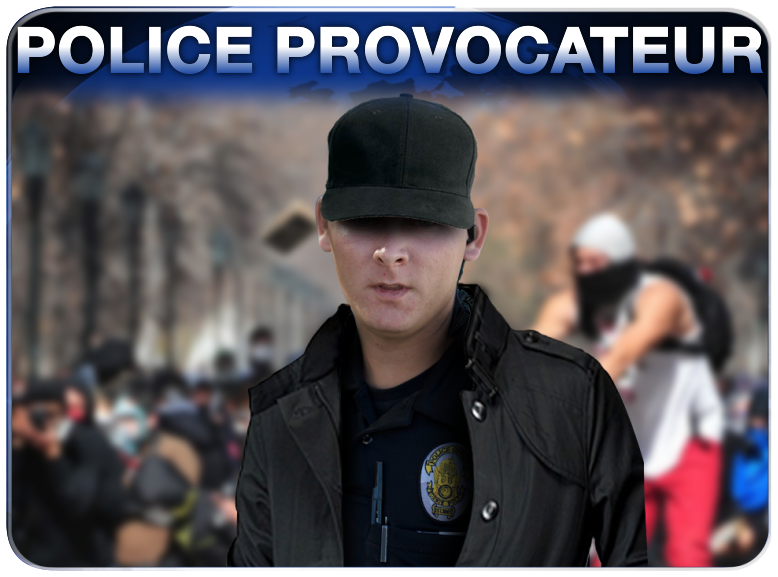 Later, Alex will speak with Peter Schiff, investor, economic advisor and former candidate, on his partial support for Herman Cain's 9-9-9 tax plan. Schiff will explain his point of view on how to fix the economy and reduce the oppressive tax burden on American businesses.
Alex will also interview Demos spokesperson Jamie Bartlett, who recently appeared in a BBC segment about the UK think tank with government ties who seek to 're-educate' schoolchildren on how to distinguish "credible" official information from 'untrustworthy' information on the Internet, including so-called conspiracy theories.
Infowars Nightly News streams live every week day at 7 PM CENTRAL and is available for Prison Planet.tv subscribers.
If you're not a member, subscribe today and watch this vitally important and cutting-edge program and also take advantage of vast archives of the Alex Jones Show, his documentary films, ebooks, and other products.
The Emergency Election Sale is now live! Get 30% to 60% off our most popular products today!