AFP
March 4, 2014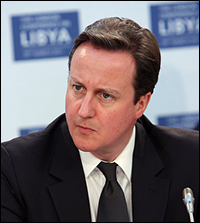 A senior aide to British Prime Minister David Cameron has resigned after being arrested on suspicion of child pornography offences, Downing Street confirmed Monday.
Patrick Rock, 62, was arrested by officers from the National Crime Agency last month.
"On the evening of February 12, Downing Street was first made aware of a potential offence relating to child abuse imagery," said a Downing Street spokesman.
"It was immediately referred to the National Crime Agency.
"Patrick Rock was arrested at his home in the early hours of February 13, a few hours after Downing Street had reported the matter.
The Emergency Election Sale is now live! Get 30% to 60% off our most popular products today!