RELATED: Smith & Wesson Hits Record Sales
Emily Miller
The Washington Times
January 7, 2014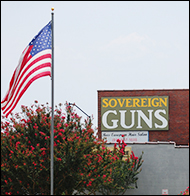 One year ago this month, President Obama announced that radical gun control was the top of his agenda for his second term. Although he failed to get any of the gun bans or government registrations passed on the federal level, he was successful in one area. His actions convinced millions of Americans to buy more firearms than any time in history.
The FBI reported that it performed an astounding 21,093,273 background checks for the year ending Dec. 31, which is 8 percent higher than 2012, which was also a huge year for gun sales leading up to the election.
Put in context, National Instant Background Check System (NICS) checks have gone up a whopping 66 percent since Mr. Obama came to the White House.
The Emergency Election Sale is now live! Get 30% to 60% off our most popular products today!