Kurt Nimmo
Infowars.com
October 25, 2012

The Obama administration will modify its cyber security executive order to make it more politically palatable.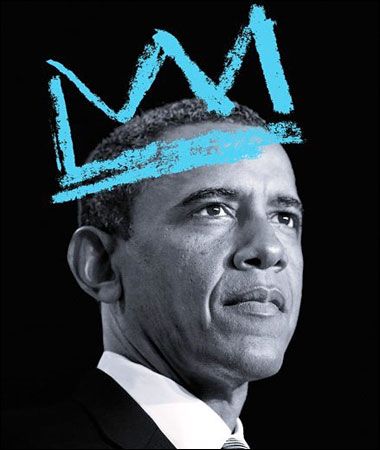 Obama's cybersecurity EO will bypass Congress and the will of the American people.
"President Obama is reported to be willing to compromise on cybersecurity," writes Taylor Armerding for CSO Online, a network security website.
More than a month after rumors about Obama's executive order, "there are reports that a final draft is circulating that includes a major compromise to settle differences between those who want government to have free access to networks under attack, and those concerned about violations of privacy," Armerding reports.
On October 20, the AP posted a report stating the EO would "direct U.S. spy agencies to share the latest intelligence about cyberthreats with companies operating electric grids, water plants, railroads and other vital industries to help protect them from electronic attacks," according to a copy obtained by the AP.
The EO would authorize the Department of Homeland Security, "the Pentagon, the National Security Agency (NSA), the director of national intelligence, and the Justice Department" as cyber cops "in the name of national security, of course," writes Joe Wolverton, II.
"The president claims that this legislative lassitude is forcing him to bypass the Constitution and act alone to protect the country from cyberattacks. Once Barack Obama signs his name to this edict and assuming compliance with its mandates changes from voluntary to involuntary, he will possess powers only dreamed about by the most ambitious dictators of history," Wolverton continues.
The Obama administration has cited the dubious threat of Iran using cyber terrorism against the United States. "The military is ready to retaliate if the U.S. is hit by cyberweapons, Defense Secretary Leon Panetta said. But the U.S. also is poorly prepared to prevent such an attack, which could damage or knock out critical services that are part of everyday life," the AP reported.
In September, following website slowdowns at Bank of America, JPMorgan Chase and other mega-banks, Sen. Joe Lieberman accused Iran of being behind the attacks. "I think this was done by Iran," Lieberman said, "and I believe it was a response to the increasingly strong economic sanctions that the United States and our European allies have put on Iranian financial institutions."
Did Iran really attack banks? The answer is classified.
Lieberman did not provide evidence that Iran is behind cyber attacks against the United States. There is evidence, however, that Israel and the United States are behind sophisticated cyber attacks aimed at Iran's nuclear program.
Earlier this month, Defense Secretary Leon Panetta said the United States faces a threat equivalent to the September 11, 2001 terrorist attacks or the Japanese attack on Pearl Harbor.
Many analysts, however, believe the cyber attack meme is seriously overblown. "There's an enormous amount of money and power that results from pushing cyberwar and cyberterrorism: power within the military, the Department of Homeland Security, and the Justice Department; and lucrative government contracts supporting those organizations. As long as cyber remains a prefix that scares, it'll continue to be used as a bugaboo," writes Bruce Schneier, a security technologist and author.
In addition, hyping the threat of a cyber Armageddon allows the government to circumvent the Constitution and go after its perennial enemies – not Muslim terrorists or member states of the so-called Axis of Evil like Iran, but internal political enemies like those spelled out in the DHS' "rightwing extremist" document.
The Emergency Election Sale is now live! Get 30% to 60% off our most popular products today!