Slideshow presentation indicates no one is to refer to project by name
Adan Salazar
Infowars.com
Sept. 2, 2013
The New York Times recently obtained a slideshow presentation revealing a secret agreement between telecommunications giant AT&T and the Drug Enforcement Administration, which outlines a program allegedly utilized by agents to track drug dealers who frequently toss prepaid cell phones.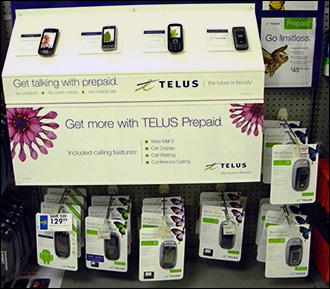 "The Hemisphere Project, a partnership between federal and local drug officials and AT&T that has not previously been reported, involves an extremely close association between the government and the telecommunications giant," reported the Times this past weekend.
According to the Times, Hemisphere databases have been in use for about six years by DEA agents to target drug dealers who attempt to escape normal detection by using prepaid cellphones, and billions of call logs are added to the databases every day.
One slide introducing the Hemisphere program stated call record logs go back up to 26 years.
The Hemisphere program has access to long distance and international CDR's [call detail records] data going back to 1987.
The 27-tile PowerPoint presentation also disclosed, in order to maintain its secrecy, the project is never to be mentioned by name in official documents.
"All requestors are instructed to never refer to Hemisphere in any official document. If there is no alternative to referencing a Hemisphere request, then the results should be referenced as information obtained from an AT&T subpoena," one slide in the presentation's "Protecting the Program" section delineates.
"Hemisphere covers every call that passes through an AT&T switch — not just those made by AT&T customers…" the Times reported, adding that info obtained is different from what is captured through the PRISM program – made infamous by NSA leaker Edward Snowden – in that "…the Hemisphere data includes information on the locations of callers."
The Times says it was provided the "unclassified," but still "law enforcement sensitive" slideshow presentation by a Washington peace activist named Drew Hendricks, who received them as part of a public information request into West Coast police agencies.
While AT&T and other telecommunications companies declined to respond to The Times' request for comment regarding the project, the White House's Justice Department acknowledged its existence and predictably praised it as a requisite law enforcement aid.
"… [T]he records are maintained at all times by the phone company, not the government," Justice Department spokesperson Brian Fallon told the Times, explaining the program "simply streamlines the process of serving the subpoena to the phone company so law enforcement can quickly keep up with drug dealers when they switch phone numbers to try to avoid detection."
As expected, no official statement was given as to the program's possibly Constitution-infringing measures, most notably protections outlined in the Fourth Amendment which are supposed to protect citizens "against unreasonable searches and seizures."
The American Civil Liberties Union said information gleaned from the slides indicates a collusive effort to keep secret a likely unconstitutional and unwarranted spying of the American people "and certainly raises privacy concerns."
"… [O]ne reason for the secrecy of the program is that it would be very hard to justify it to the public or the courts," human rights and civil liberties attorney Jameel Jaffer, Deputy Legal Director for the ACLU, stated.
Yesterday Jaffer Tweeted that it "Would be interesting to know how many times AT&T moved to quash a Hemisphere subpoena," to which people speculated the number to be around "0."
Would be interesting to know how many times AT&T moved to quash a Hemisphere subpoena. http://t.co/3h0VL2e57g

— Jameel Jaffer (@JameelJaffer) September 2, 2013
An AT&T spokesman gave the Times the same type of canned response other software giants provided recently when it came time to explain their paid PRISM affiliations.
"While we cannot comment on any particular matter, we, like all other companies, must respond to valid subpoenas issued by law enforcement," said AT&T spokesman Mark Siegel. It should be noted that, according to the Times, "The government pays AT&T to place its employees in drug-fighting units around the country."
The Hemisphere program's methods could go hand in hand with the DEA's Special Operations Division practices which, it was revealed last month, is "funneling information from intelligence intercepts, wiretaps, informants and a massive database of telephone records to authorities," according to report by Reuters.
The report detailed the use, encouragement and training of a controversial DEA process called "parallel construction," a process similar to laundering money which effectively erases details pertaining to how an investigation began – especially when mired by instances of unwarranted spying – by having agents "recreate" scenarios to omit certain acts.
Download the PowerPoint slideshow (.pdf)
The Emergency Election Sale is now live! Get 30% to 60% off our most popular products today!