The Daily Mail and other outlets have reported the suspected package bomber as being named Cesar Altier Sayoc, but his Facebook page says, Cesar Altieri Randazzo.
Also, in a screenshot taken from a video he posted to Facebook before his page was taken down, the local news identified him as Ceaser Uyoc.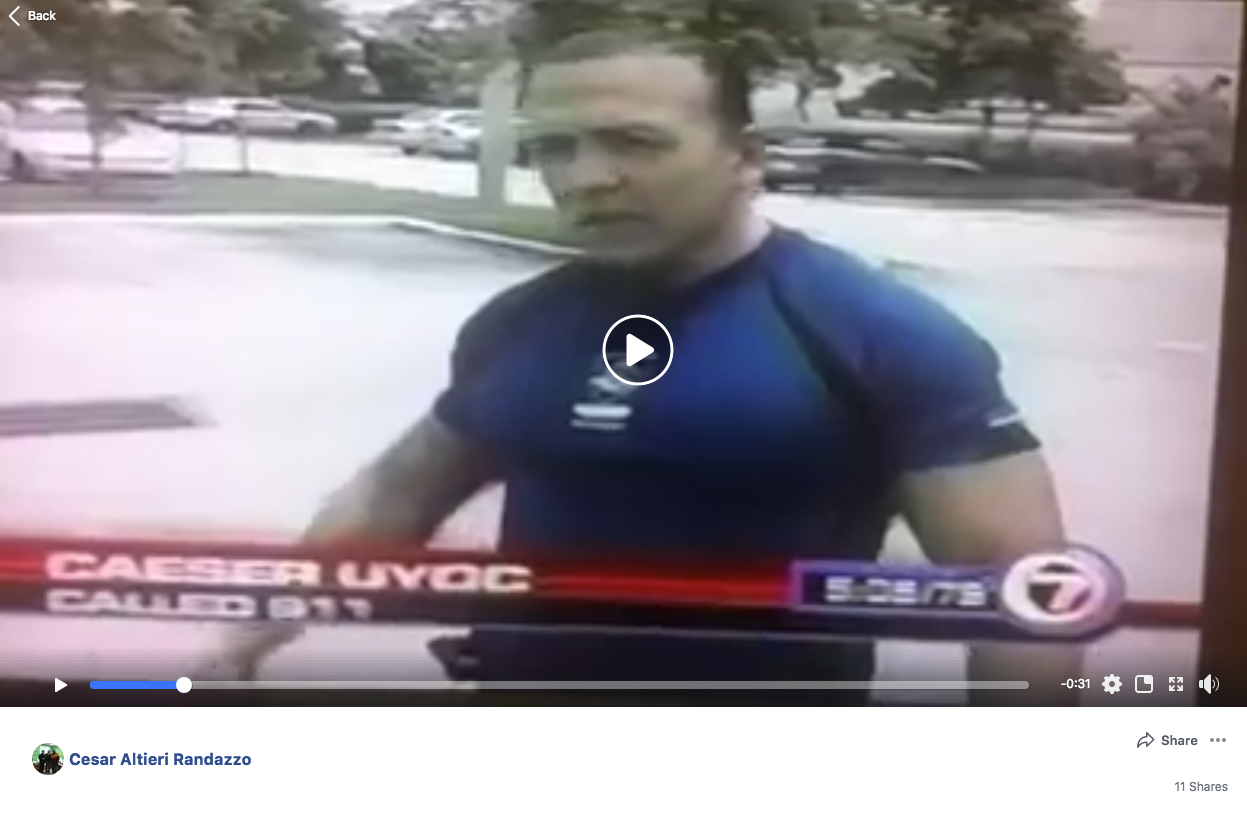 While the suspect's social media accounts show support for Trump and conservative ideology, it wouldn't make sense for a Trump supporter to cause mayhem before a major midterm election when it's obvious Republicans would be blamed.
Below is Alex Jones' live coverage:
Fake Bomb Patsy Identified Cesar Altier Sayoc Suspect Was Known To Law Enforcement

Pipe Bomb Hoax Is A Test, Bigger Event Coming

The Emergency Election Sale is now live! Get 30% to 60% off our most popular products today!