Kurt Nimmo
Infowars.com
May 16, 2011
The Japanese Business Press reported on May 14 that a rice field more than 50 kilometers away from the Fukushima nuclear plant has tested for high levels of deadly plutonium. A "certain food manufacturing company" conducted the independent test that reported data different from data the Japanese government released, according to a translation of the news article.
The corporate media outside of Japan did not mention the test or the increased radiation affecting the staple crop.
Since the start of the disaster, the corporate media has parroted statements from TEPCO and the Japanese government in its coverage of the worst nuclear catastrophe since Chernobyl.
In addition, the corporate media has all but ignored extremely high levels of nuclear radioactive contamination recently detected in Japan. "The latest joint US and Japan survey shows extremely high levels of nuclear radioactive contamination, with radiation levels higher than Chernobyl evacuation limits, now span over 800 kilometers in Japan," writes Alexander Higgins.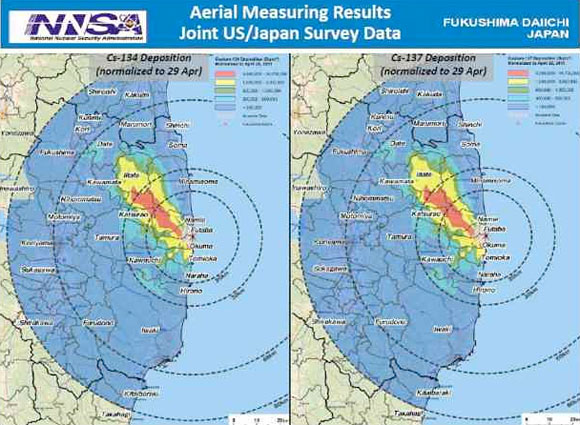 "The total area contaminated with radiation from the Fukushima No. 1 nuclear power plant is estimated at about 800 square kilometers, or about 40 percent the size of Tokyo, according to a radiation map created by the science ministry and U.S. Department of Energy," reports Asahi. "The report uses the same level of contamination (555,000 becquerels or higher of cesium-137) that was used to issue compulsory evacuation orders in the Chernobyl nuclear accident in 1986."
It is not likely the corporate media missed the news. Asahi has alliances with the International Herald Tribune, which is owned by the New York Times.
According to the map above, about 800 square kilometers are contaminated with accumulated cesium-137 of 600,000 becquerels or higher per square meter.
The Emergency Election Sale is now live! Get 30% to 60% off our most popular products today!