Rory Carroll
The Guardian
January 7, 2013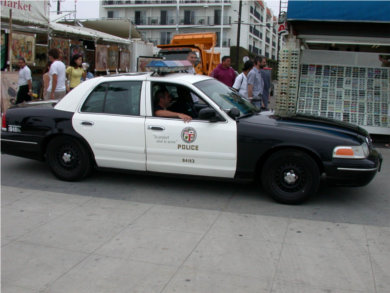 LAPD Police Car (Photo by Cliff in Arlington, VA, via Wikimedia Commons)
Two Los Angeles police officers are under investigation for allegedly using blackmail and intimidation to force women to have sex with them while on duty.
Luis Valenzuela and James Nichols, veteran LAPD officers in the Hollywood division, are accused of targeting at least four women, in some cases taking them into an unmarked car to secluded areas. The accusations, if confirmed, will taint the image of a force that has shed much of its reputation for thuggery since the Rodney King riots of 1992.
The LAPD chief, Charlie Beck, said on Thursday that he was saddened by the allegations and that investigations were continuing. "If they are true, it would be horrific," he said.
The Emergency Election Sale is now live! Get 30% to 60% off our most popular products today!