CJ Ciaramella
Washington Times
November 14, 2013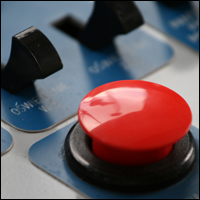 The Department of Homeland Security (DHS) must disclose its plans for a so-called Internet "kill switch," a federal court ruled on Tuesday.
The United States District Court for the District of Columbia rejected the agency's arguments that its protocols surrounding an Internet kill switch were exempt from public disclosure and ordered the agency to release the records in 30 days. However, the court left the door open for the agency to appeal the ruling.
The Electronic Privacy Information Center (EPIC) is seeking "Standard Operating Procedure 303," also known as the "Internet kill switch" from Homeland Security. The protocols govern shutting down wireless networks to prevent the remote detonation of bombs.
The Emergency Election Sale is now live! Get 30% to 60% off our most popular products today!