AFP
November 7, 2013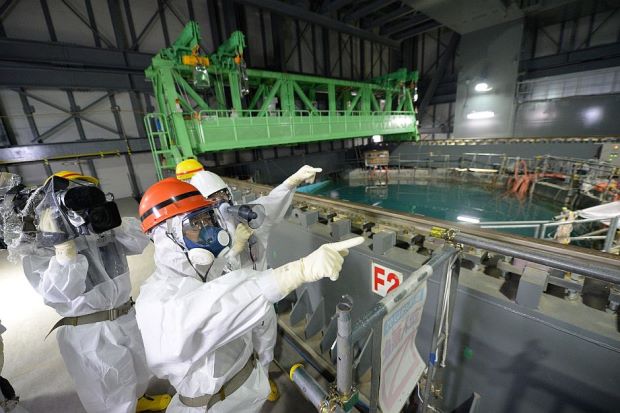 Nuclear engineers in Japan are readying to move uranium and plutonium fuel rods at Fukushima in their most difficult and dangerous task since the plant's runaway reactors were brought under control two years ago.
Tokyo Electric Power (TEPCO) will this month begin taking out fuel rods from a pool inside a reactor building at the tsunami-hit plant, in a technically challenging operation that will test the utility's abilities after months of setbacks and glitches.
Experts say the operation is a tricky but essential step in the decades-long decommissioning process after the worst atomic accident in a generation.
The Emergency Election Sale is now live! Get 30% to 60% off our most popular products today!