A malfunction within the Fukushima plant has led to the complete shutdown of the plant's decontamination system.
Anthony Gucciardi
Infowars.com
January 9, 2014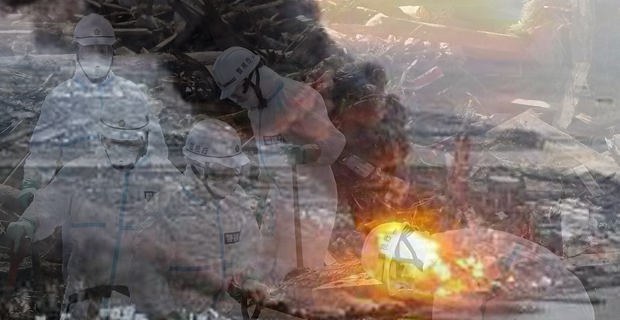 As the Fukushima nightmare continues under the wing of plant operator TEPCO, the blatant incompetence of the highly deceptive corporation is once again apparent following a complete shutdown of the plant's decontamination system. The very same system responsible for handling the mass amounts of radioactive water around Fukushima that TEPCO originally promised would be entirely decontaminated by the end of 2014.
And instead of fulfilling their promise to decontaminate the plant's radioactive water by the end of 2014, TEPCO now insists that it needs another entire year to finish the job — and this system shutdown certainly will not help in reducing that time. According to media sources and official TEPCO statements, the failure of the Advanced Liquid Processing System (ALPS) may 'take a long time to restart'. What's worse, however, is that this is not the first time the system has been shutdown due to failure.
As early as last December, TEPCO also experienced a malfunction within their decontamination equipment that led to the inability to filter radionuclides like strontium and cobalt from the contaminated plant water.
But is it any surprise to know that the same plant operation company that is shuffling in homeless Japanese citizens to clean up the area is also highly incompetent when it comes to the use of safety machinery? This is even the same company that was caught using duct tape to patch up critical equipment around the plant.
———-
Anthony Gucciardi is a writer, analyst, and Founder of Storyleak.com whose articles are routinely featured on top sites like Drudge Report and regularly appears on national and international television media.
The Emergency Election Sale is now live! Get 30% to 60% off our most popular products today!