Stephane Pedrazzi, Catherine Boyle
CNBC
November 30, 2012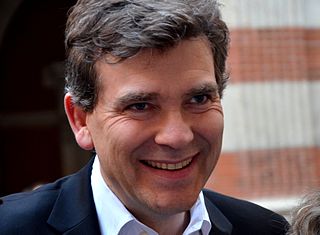 Arnaud Montebourg (Photo by Jackolan1, via Wikimedia Commons)
The French politician who said Indian steel company ArcelorMittal should leave the country has told CNBC that his government is only acting like U.S. President Barack Obama.
Industry Minister Arnaud Montebourg, a member of the governing Socialist party, caused controversy last week when he said that the Indian company, which employs close to 20,000 people in France, should leave after it said it would have to close down a factory.
The French government announced on Thursday that it could nationalize the factory in question, with backing from an unnamed businessman.
[…] Montebourg told CNBC after a meeting with trade unions in Paris: "Barack Obama's nationalized. The Germans are nationalizing. All countries are nationalizing. I've also noticed the British nationalized 6 banks."
The Emergency Election Sale is now live! Get 30% to 60% off our most popular products today!