Jack Kenny
The New American
January 29, 2014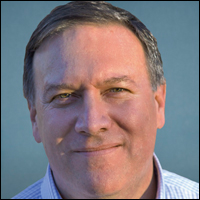 Seven former officials in the George W. Bush administration and a Republican member of the House Intelligence Committee issued a sharp rebuke to the Republican National Committee Saturday over the RNC's passage of a resolution calling for an end of the "blanket surveillance" of phone calls and electronic communications records by the National Security Agency.
Delegates in Friday's session of the committee's winter meeting adopted by voice vote the "Resolution to Renounce the National Security Agency's Surveillance Program," calling on Republicans to endorse amendments to the PATRIOT Act and the Foreign Intelligence Surveillance Act "to make it clear that blanket surveillance of the Internet activity, phone records and correspondence — electronic, physical, and otherwise — of any person residing in the U.S. is prohibited by law and that violations can be reviewed in adversarial proceedings before a public court."
Rep. Mike Pompeo, a Republican from Kansas who serves on the House Permanent Select Committee on Intelligence, and seven former national security and Justice Department officials sent a letter to Republican National Committee Chairman Reince Priebus (shown) the next day, blasting the resolution for alleged factual errors and charging that the statement "threatens to do great damage to the security of the nation."
The Emergency Election Sale is now live! Get 30% to 60% off our most popular products today!