Philip Smith
StopTheDrugWar.org
January 29, 2013
A US Food and Drug Administration advisory panel voted last Friday to recommend that popular pain relievers containing the opioid hydrocodone be moved from Schedule III to Schedule II of the Controlled Substances Act. Popular prescription drugs containing hydrocodone include Vicodin and Lortab.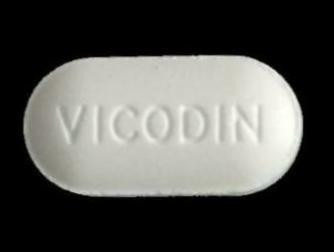 That would put Lortab and Vicodin in the same schedule as morphine and Oyxcontin, which contains oxycodone.
If the FDA agrees with its advisory panel and reschedules hydrocodone, pain patients using the drug will have to go the doctor's office to get prescriptions written twice as frequently as now. Schedule III drugs can be prescribed for up to six months at a time, while Schedule II drugs can only be prescribed for three months without another visit to the doctor.
The FDA has for years resisted efforts to tighten controls over hydrocodone, saying it could limit patients' access to pain medicine, but as overdose deaths and addiction rates from prescription pain relievers have jumped in recent years, pressure has been mounting on the agency. The agency is acting now after receiving a request from the DEA to consider rescheduling.
The advisory panel's 19-10 vote received mixed reviews from experts consulted by the Milwaukee Journal-Sentinel.
Andrew Kolodny, a psychiatrist and addiction specialist who heads Physicians for Responsible Opiate Prescribing lauded the vote, saying it will lead to fewer people getting addicted to opiates.
"Doctors have had a false sense of security (about prescribing the drugs)," said Kolodny. "This is a clear message that hydrocodone is addictive," he told the Wisconsin newspaper.
It seemed pretty clear to me that the preponderance of the evidence supported rescheduling," said Peter Kaboli, associate professor at the University of Iowa Carver College of Medicine.
But Jan Chambers, president of the National Fibromyalgia and Chronic Pain Association, said she voted against the proposal because she has heard so much from family members of people who have committed suicide because they are in such pain.
"Millions of people don't have access to the pain specialist or the doctors who can prescribe these Schedule III drugs," she said.
And Lynn Webster, president-elect of the American Academy of Pain Medicine, said putting tighter controls on hydrocodone will reduce prescribing and abuse, but worried about the impact on pain patients.
"I hope chronic pain patients and acute pain patients don't suffer as a result," said Webster, who spoke at the panel hearing but was not a panel member.
The FDA has not said when it will make a final decision on the issue. Now, the FDA and the National Institutes of Health must make a recommendation to the assistant secretary for health, who will make a final recommendation to the DEA.
Washington, DC
United States
The Emergency Election Sale is now live! Get 30% to 60% off our most popular products today!