Infowars.com
April 19, 2013
UPDATE (1:30PM): We've tried posting the article again since this post went up and have had success.
For some reason, the folks at Facebook are blocking an Infowars post pointing out several suspicious people wearing large black backpacks, that some have identified as members of the group Craft International, hovering within feet of the Boston Marathon bombing.
The following article is being blocked by Facebook:
http://www.infowars.com/navy-seals-spotted-at-boston-marathon-wearing-suspicious-backpacks/
When you try to post the article, here's what you get:


We discovered this moments ago when users began emailing us screenshots of failed posting attempts: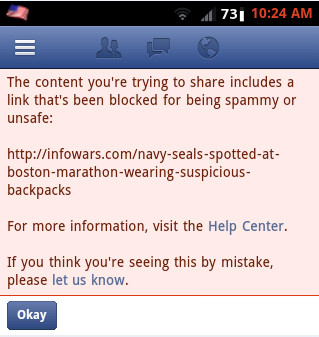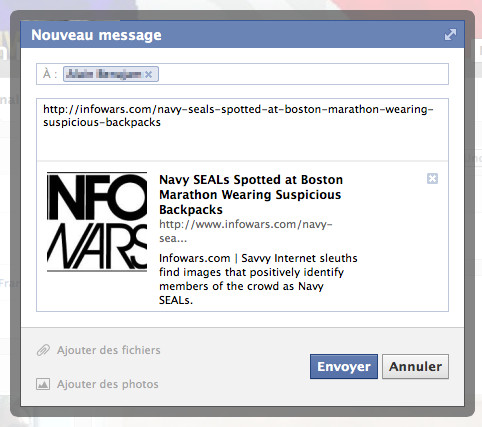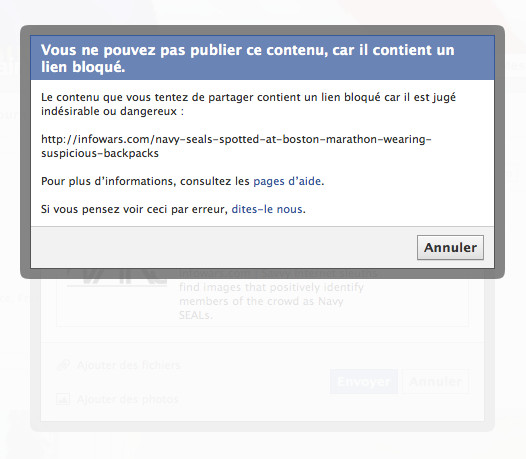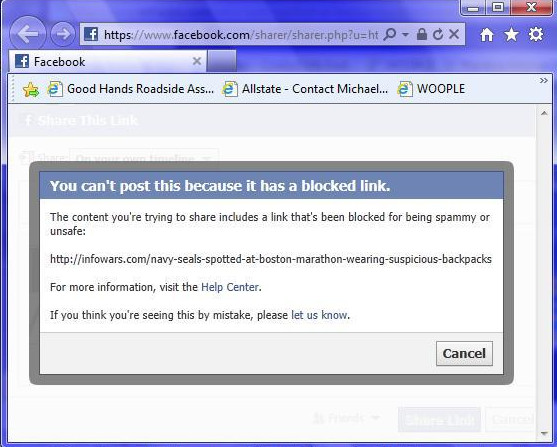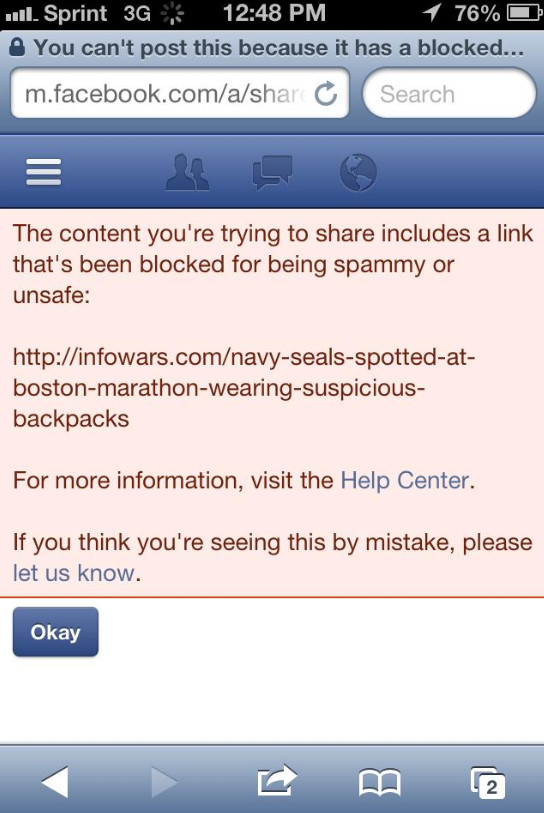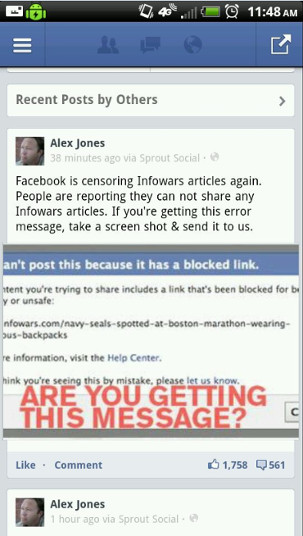 Despite the fact that news organizations like the Washington Times have also reported on the mysterious men spotted wearing large black backpacks at the scene, the Infowars post seems to be the only one being blocked.
Has Facebook been asked by the FBI to censor Infowars content because of the damning photos proving private contractors were actually casing the Boston Marathon PRIOR to the explosions happening?
This appears to indicate classic government censorship like that displayed by the Soviet Union who only allows printed matter, literature, and photographs that are in accordance with the official ideology and politics of the Communist Party.
Here are some of the photos the FBI has ordered people not to look at:

The Emergency Election Sale is now live! Get 30% to 60% off our most popular products today!