Infowars.com
November 14, 2012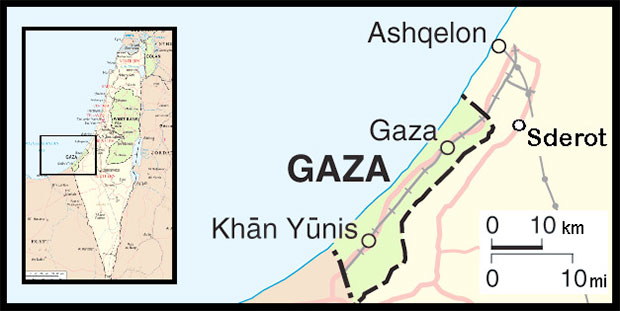 Egypt's Islamist Freedom and Justice Party, the political wing of the Muslim Brotherhood, has vowed a response to Israel's attack Wednesday on Palestinians in Gaza City.
An Israeli airstrike killed the operational commander of Hamas's military wing, the Izz ad-Din al-Qassam Brigades. Israel accused Ahmed al-Jaabari of capturing the IDF soldier Gilad Shalit in 2006. Shalit was released on October 18, 2011, as part of a prisoner exchange deal.
A Muslim Brotherhood statement said Egypt "will not allow the Palestinians to be subjected to Israeli aggression, as in the past." It also demanded a "swift Arab and international action to stop the massacres" in Gaza and said Israel "must take into account the changes in the Arab region and especially Egypt."
Following the ouster of Egyptian dictator Hosni Mubarak, the Muslim Brotherhood established the Freedom and Justice Party. In June, the Muslim Brotherhood won the Egyptian election and Mohamed Morsi became the first president-elect of Egypt following the 2011 Egyptian revolution.
Morsi had supported the Palestinians before his election and was expected to open the blockaded Gaza Strip bordering Egypt, but the government eventually backed away from the pledge.
The Egyptian warning comes as the IDF states it may initiate a ground operation in the Gaza Strip. "All options are on the table. If necessary, the IDF is ready to initiate a ground operation in Gaza," a tweet from an IDF spokesman said.
The Foundation for Defense of Democracies, a neocon organization in the United States, told the Washington Post Israel may move to further "neutralize Hamas in Gaza" in the coming days.
Beginning in the 1970s, Israel gave direct and indirect financial aid to Hamas in an "attempt to divide and dilute support for a strong, secular PLO by using a competing religious alternative," a CIA official told UPI in 2002.
The Emergency Election Sale is now live! Get 30% to 60% off our most popular products today!