Jim McElhatton
Washington Times
November 14, 2012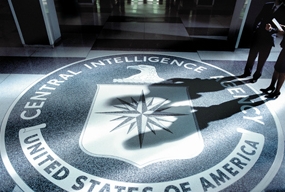 […] nearly 200 pages of heavily redacted, previously undisclosed CIA documents obtained by The Washington Times through the Freedom of Information Act provide a window into just some of the watchdog's recent activities.
During an 18-month span from July 2010 to December 2011, for instance, the office closed at least a half-dozen cases involving "nonaccredited degrees." Among dozens of other cases, the office also closed three probes stemming from accusations of nepotism and two others involving child pornography, records show.
For the most part, the records released to The Times are so heavily redacted that it's impossible to tell, on a case-by-case basis, whether the internal probes focused on contractors, officers or agents, nor do they provide much detail on the outcomes: whether anyone was prosecuted, fired, suspended or exonerated.
The Emergency Election Sale is now live! Get 30% to 60% off our most popular products today!