Lily Dane
The Daily Sheeple
January 27, 2014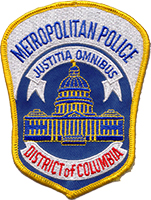 In the last month, three D.C. officers were accused in unrelated investigations involving child pornography, attempted murder and the running of a prostitution operation involving teenage girls.
More than 100 officers have been arrested in the last 5 years in D.C.. Most of the arrests involved alcohol-related traffic offenses or domestic violence.
Councilman Tommy Wells, who chairs the public safety committee, ran a hearing on Friday to address the issue. He said the arrests were "shocking" and put MPD Chief Cathy Lanier on the hot seat.
The Emergency Election Sale is now live! Get 30% to 60% off our most popular products today!