Infowars.com
June 24, 2010
Oil has reached the pristine beaches of Florida. "On Wednesday, Pensacola Beach suffered the worst affects from the BP – Deepwater Horizon disaster to date. Heavy oil tar balls, oil mats and mousse washed ashore," reports Places Around Florida, a tourism website. "NOAA is forecasting the wave of oil that hit the Pensacola area may be heading east toward Navarre Beach, Fort Walton Beach and Destin. The oil spill has not affected any beaches outside the Florida Panhandle." See the map below.
Video of the arriving oil was captured by an Escambia County Sheriff's Office helicopter and posted on YouTube:
Map of Beaches Affected by the Oil Spill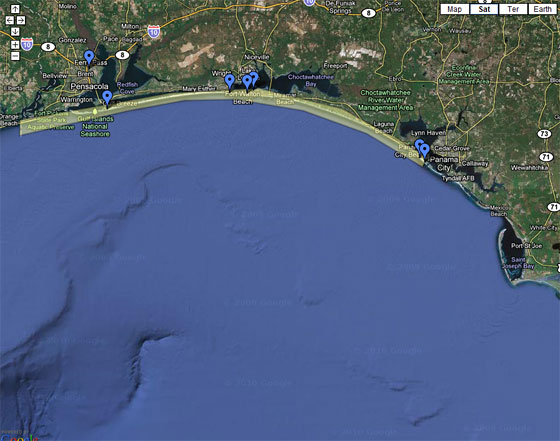 The Emergency Election Sale is now live! Get 30% to 60% off our most popular products today!