Infowars.com
April 28, 2013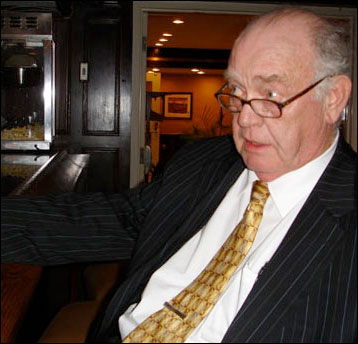 Jim Tucker, the ground breaking journalist who chronicled the activities of the secretive Bilderberg Group beginning in the 1990s, has died from complication after a fall. Tucker was 78.
Tucker departed from a Washington, D.C., newspaper in 1978 and worked with The Spotlight until that newspaper was forced out of business in 2001. He subsequently worked with The American Free Press.
In 2005, The American Free Press published Jim Tucker's Bilderberg Diary, subtitled "One Reporter's 25-Year Battle to Shine the Light on the World Shadow Government." It is described as "a memorable and panoramic journey that will lay bare the realities behind modern-day international power politics."
Jim appeared in Alex Jones's seminal film, Endgame: Blueprint for Global Enslavement, released in 2007. The film partially covers the 2006 Bilderberg conference at the Brookstreet Hotel in Ottawa, Canada.
Jim Tucker is survived by his two sons.
The Emergency Election Sale is now live! Get 30% to 60% off our most popular products today!