Kurt Nimmo
Infowars.com
January 6, 2012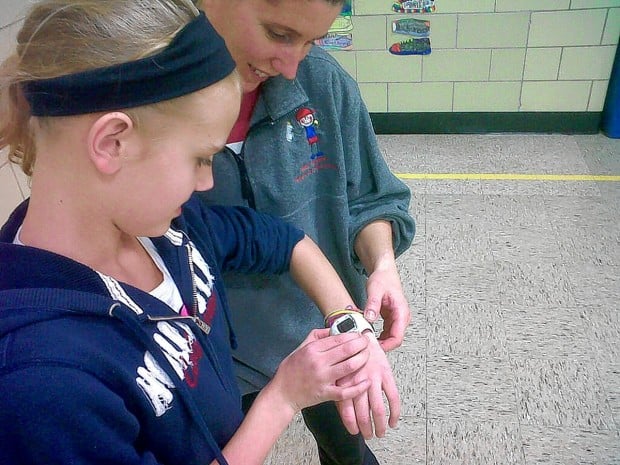 Elementary schools in Missouri plan to use wristwatch-like devices called Polar active monitors to surveil children – not only at school, but also at home.
Parkway elementary schools in St. Louis plan "to collect data about activity levels and even sleep patterns for a week at a time. It will have the students wear the devices round the clock," according to STLToday.com.
A pilot program began in April during physical education classes. In early December, the Board of Education approved expanding the project beyond the pilot phase to at all elementary schools.
According to Ron Ramspott, coordinator of health, outdoor and physical education, the district will target grades four and five initially.
The monitors, which cost $90 apiece, measure activity by tracking every movement of the person wearing them and display steps taken, calories spent and time spent at various levels of activity.
"We want to be able to look at both physical activity and sleep patterns," Ramspott said. "We also want to see how various activity levels correlate to student achievement and behavior."
The plan is reminiscent of a laptop program discovered in Philadelphia. In 2010, a class action lawsuit was filed after 1,800 students at three high schools were given laptops with built-in webcams that allowed administrators to spy on them.
The Emergency Election Sale is now live! Get 30% to 60% off our most popular products today!