China's central bank is now the latest to roll out capital controls
Infowars.com
January 26, 2014
Following a worldwide trend towards capital controls by major banks, the Central Bank of China has now ordered its commercial banks to suspend cash transfers for three days and foreign currency conversions for nine days, starting Jan. 30.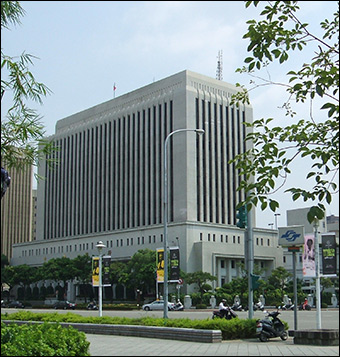 Affecting every commercial bank in China, the ban will stop domestic renminbi transfers from Jan. 30 to Feb. 2 and conversions of renminbi to foreign currency from Jan. 30 to Feb. 7.
Citigroup recently sent the following notice for its customers in China, according to Forbes:
Important Notice:
1. Due to the system maintenance of People's Bank of China, Domestic RMB Fund Transfer through Citibank (China) Online and Citi will be delayed during January 30th 2014, 16:00pm to February 2nd 2014, 18:30pm. As to the fund availability at the receiving bank, it depends on the processing requirements and turnaround time of the receiving bank. We apologize for any inconvenience caused.

2. During Spring Festival, Foreign Currency Transfer Transaction through Citibank (China) Online and Citi Mobile will be temporally not available from January 30, 2014 18:00pm to February 7, 2014 09:00am. We apologize for any inconvenience caused.

If you have any enquiries, please reach us via our 24-hour banking hotline at 800-830-1880 or credit card hotline at 400-821-1880. If you are calling from other parts of the world, please reach us at 86-20-38801267 for banking services or 86-21-38969500 for credit card services.
Despite the official reason, it is highly unlikely that the central bank would schedule maintenance during a peak period for Chinese banks, the week-long Lunar New Year holiday, which begins on Jan. 31.
China is rather implementing capitol controls by stealth, following a recent pattern by other financial institutions worldwide to prevent customers from withdrawing and transferring funds.
Recently, British multinational bank HSBC prevented its customers from withdrawing large amounts of cash from their accounts without a specific reason.
"When we presented them with the withdrawal slip, they declined to give us the money because we could not provide them with a satisfactory explanation for what the money was for," one customer, Stephen Cotton, said to BBC when he tried to withdraw £7,000 to pay back his mother. "They wanted a letter from the person involved."
Another major bank in the UK, Lloyds TSB, suffered from a "glitch" today which kept customers from accessing their accounts.
"What is going on is known as a 'glitch' for now, and perhaps as 'preemptive planning' depending on who you ask," Zero Hedge reported on the issue. "Sure, in a few months it may be called a bail-in (see Cyprus), but we will cross that bridge when we get to it."
We also reported last October that Chase Bank was limiting the cash withdrawals and international wire transfers of business customers.
"Why has Chase announced such a ludicrous and restrictive policy change?" Paul Joseph Watson asked. "Speculation is rife that the bank is preparing for some kind of economic crisis by 'locking down' its customers' money."
Expect other financial institutions to follow suit in the coming months.
The Emergency Election Sale is now live! Get 30% to 60% off our most popular products today!