Americans realizing Obama lied about more things than just "If you like your plan you can keep it"
Adan Salazar
Infowars.com
January 3, 2014
The nation is quickly learning the Patient Protection and Affordable Care Act is neither protective nor affordable.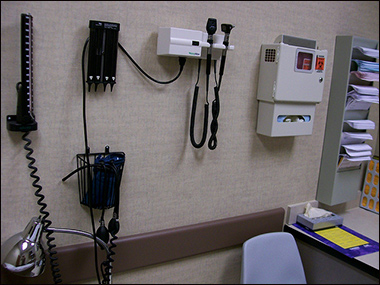 Weeks before the federal initiative's deadline, Americans reeled from sticker shock as many saw their health care premiums double and even triple. Some even witnessed individual-market rates quadruple.
And that's just the people that were able to keep their old plans. Millions of other Americans received letters of cancellation from their insurers telling them their plan no longer met federal guidelines.
In the final days of 2013, millions flooded the government's online healthcare exchange scrambling to "get covered" before the new year. Two months into the website's rollout, technicians were still worried that the back-end of the site was still broken, and data passed on to private insurers was "practically useless," "corrupted by errors, duplication or garbles," reported the Associated Press.
Now many are weathering the repercussions of socialized healthcare and an ineptly designed website, as hospitals nationwide encounter problems accessing data from insurers, even though patients signed up weeks before the deadline.
One Chicago resident was nearly unable to receive a scheduled surgery after her insurance company spent hours trying to verify whether she was covered or not, a report from the AP claims. That family had signed up for a Blue Cross Blue Shield bronze plan on December 16.
Patients at other hospitals have had to abandon hopes of receiving care altogether out of frustration.
"'They had no idea if my insurance was active or not!'" a sick Springfield, Virginia resident told the UK's Daily Mail as she left a hospital "without getting a needed chest x-ray."
In another case, one of the original "cheerleaders" for the ACA has had to admit the law's monumental failure after she learned first-hand she wouldn't be able to afford coverage for herself or her 18-month-old son. "I guess I'm hoping that I will find out there's a way around this, but I don't know yet," the woman who wished to remain anonymous told KOIN-TV.
And that's just three individual, anecdotal cases. New taxes associated with Obamacare will affect everyone equally. From taxes on investment dividends to taxes on medicare and medical devices, to capping deductions on special needs kids, everyone will soon feel the sting of $479 billion in new taxes stemming from "affordable" care.
And for those who refuse, or "opt out" of, Obamacare, steep penalties await.
To Obama's benefit, the health exchange website's disastrous rollout is in the rearview now, a site which cost tax payers anywhere from $350 million to $677 million, depending on who you ask. However, rumors that the site still suffers from major security flaws, is unable to transmit the correct patient information to insurers and is potentially covering up a massive data-mining operation haven't subsided.
But the brilliance of the ACA is that if it fails, which it is designed to do, it can easily be blamed on those rascally "young invincibles" or those pesky "millenials," of whom so much of the legislation's math purportedly relies upon.
As the illusion that coverage had been obtained wears off, Americans who toiled for hours on the site believing they were signing up for insurance are realizing it's back to square one.
Even though many Republicans, and even some Democrats, warned that Obamacare could "meltdown," it is still astonishing to witness the collapse of so-called 'Affordable Care' just three days into the new year.
The Emergency Election Sale is now live! Get 30% to 60% off our most popular products today!