Fox News
January 19, 2014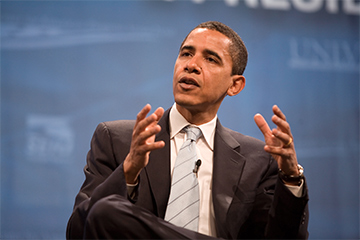 The Obama administration is reportedly delaying enforcement of another aspect of ObamaCare, one that prohibits employers from providing better health benefits to top executives than those being offered to regular employees.
According to The New York Times, tax officials said they would not enforce the provision in 2014 as they had not yet issued the appropriate regulations.
The Affordable Care Act, commonly known as ObamaCare, says employer-sponsored health plans must not discriminate "in favor of highly compensated individuals" with respect to either eligibility or benefits, and provides a tax break for employer-sponsored insurance, while demanding employers not provide better coverage to higher-paid employees.
The Emergency Election Sale is now live! Get 30% to 60% off our most popular products today!