Owen Shroyer hosts this LIVE edition of War Room, weekdays 3-6 p.m. CT.
On this Thursday broadcast, Shroyer will cover the latest Project Veritas footage of a top Bernie Sanders campaign official calling for violence against Trump supporters and more.
That same Sanders worker also has a lengthy arrest record including Operating While Intoxicated and drug charges.
Also catch the streams at infowars.com/show and Banned.video.
Make sure to follow Owen on Tik Tok: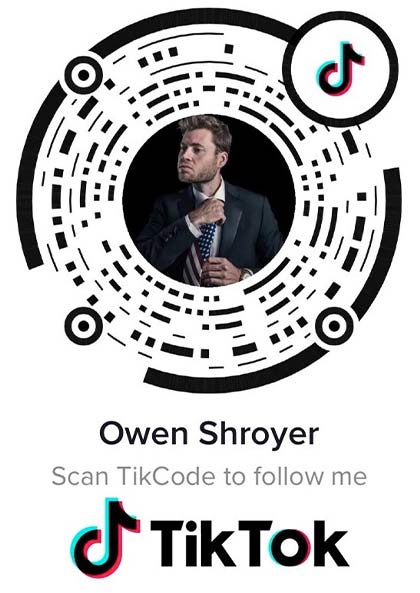 Owen is also on Telegram – Follow Below:

---
Alex Jones Show: Political Planets Align: Deep State Prepares to Trigger National Emergency, Removal of POTUS
We're at both a political quickening and a crossroads for the United States. This broadcast is not meant to still be on air, but here we are bringing you information so you can see history unfold before you!
You're living in history. Your life has meaning. You're a part of history. Please share this link to let others know that unprecedented, historic events are unraveling right before their eyes!
Follow Infowars on Telegram:

---
David Knight Show: VA "State Of Emergency" To Stop 1A & 2A – Pelosi's Assassination Bullet Commemorative Pens
Patriots set to take a stand against authoritarian governor
On this Thursday edition of The David Knight Show, you'll learn about the Second Amendment emergency taking place in Virginia, Nancy Pelosi's bullet-shaped pens used to sign articles of impeachment and much more.
Don't forget to share this link to help Infowars in the battle for free speech.
---
Watch Live: VA "State Of Emergency" To Stop 1A & 2A; Pelosi's Assassination Bullet Commemorative Pens https://t.co/XqMNXMxNwz

— David Knight (@libertytarian) January 16, 2020
Follow David Knight on Telegram:

The Emergency Election Sale is now live! Get 30% to 60% off our most popular products today!