Alex Jones hosts an emergency broadcast as reports come in of possible casualties after Iran reportedly struck a US base in Iraq. B52s have been launched from the Diego Garcia base in the Indian Ocean. Tune in now!
BREAKING VIDEO: Suspected Iranian originating rockets seen being launched toward military base housing US forces in Iraq moments ago. pic.twitter.com/qxnBlV0Kgx

— Israel Breaking (@IsraelBreaking) January 7, 2020
---
The War Room: Deep State Attempting to Sabotage Trump's Foreign Policy, Start World War 3
Savanah Hernandez, Tom Pappert, Elijah Schaffer and Bryson and Gary Gray join Owen Shroyer on this LIVE edition of War Room, broadcast weekdays from 3-6 p.m. CT.
Also catch the streams at infowars.com/show and Banned.video.
Follow on Telegram:

Follow Owen on Tik Tok: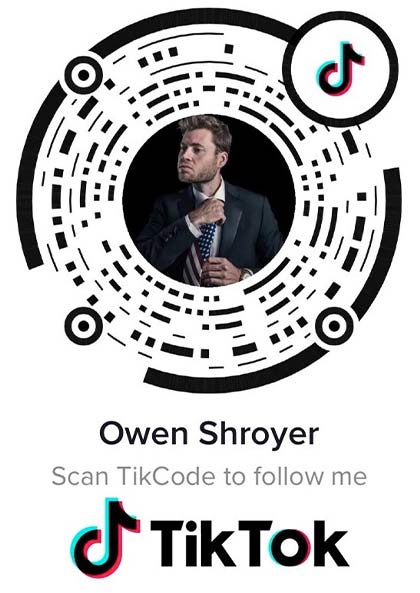 Also, take advantage of the final hours of our Mega Blowout Sale with free shipping and up to 75% off our hottest items!
---
Breaking Exclusive! Network of Deep State Moles Discovered Inside State Dept. Working to Undermine Trump
It was Infowars that first broke that Hill and McMaster were Soros moles. Tune in live as we reveal an even larger network that's still operating right under Trump's nose!
Tune in as we reveal a hidden network inside the State Dept. that's battling Trump supporters on social media:
RELATED: ROGUE? Trump's State Dept Uses Taxpayer Dollars, Facebook Fact Checkers to Fight 'Misinformation and Propaganda'
Follow Infowars on Telegram:

---
Watch Live: Partisan Madness Beats The Drums Of War
The Military-Industrial Complex wants WWIII.
On this Tuesday transmission of The David Knight Show, learn about the future of the Democrats' impeachment movement, Trump's options regarding Iran and much more.
Also, don't forget to share this banned link as Infowars is one of the main targets of Big Tech's censorship campaign.
---
Watch Live: Partisan Madness Beats The Drums Of War https://t.co/vZFMQZ470g

— David Knight (@libertytarian) January 7, 2020
The Emergency Election Sale is now live! Get 30% to 60% off our most popular products today!