Owen Shroyer tells you how to take the power back on this vital edition of War Room, broadcast weekdays from 3-6PM CT. Gretchen Smith and Savanah Hernandez also join Shroyer to break down the Reopen America movement on this live Thursday transmission.
Also catch the streams at infowars.com/show and Banned.video.
Follow Owen on Tik Tok!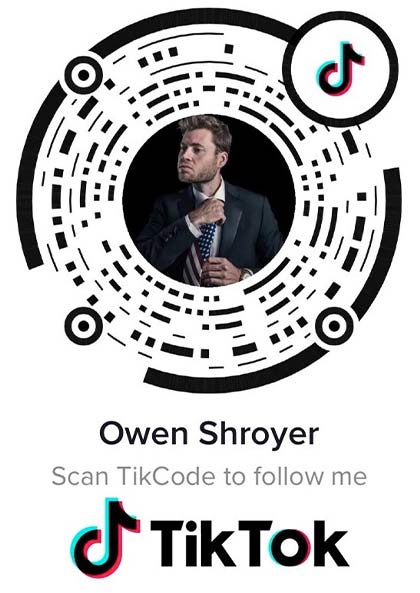 READ MORE: "YOU CAN'T CLOSE AMERICA" RALLY TO REOPEN TEXAS SET FOR SATURDAY
AND stay tuned for American Countdown tonight, Monday-Thursday 7-9PM CT, hosted by constitutional attorney Robert Barnes.
---
Alex Jones Show – Breaking: AP Confirms Covid-19 Came Out of Wuhan Bioweapons Lab
Infowars & Alex Jones reported this in early February, and are vindicated AGAIN – Watch live for latest, bombshell developments
After the mainstream media vilified Infowars and Zero Hedge for suspecting that Covid-19 came out of a Wuhan bioweapons lab, the corporate press is now pointing out that's correct instead of simply parroting Chinese government propaganda:
---
David Knight Show: Now Is The Time That Tests Men's Souls – Liberty Taken Back Or Liberty Lost
Are you ready to stand up for America?
On this Thursday broadcast of The David Knight Show, you'll receive an alternative take on today's news cycle.
As protests erupt around the country, many citizens are demanding the economy "open up," but what about restoring other freedoms as well?
---
Watch Live: Now Is The Time That Test Men's Souls: Liberty Taken Back, Or Liberty Lost https://t.co/8cN2gpxZxn

— David Knight (@libertytarian) April 16, 2020
Don't forget to follow David Knight on Telegram:

The Emergency Election Sale is now live! Get 30% to 60% off our most popular products today!