Infowars is covering President Trump's Make America Great Again rally in Hershey, Pennsylvania, where the president will continue his reelection push while Democrats carry on their sham impeachment effort ahead of the 2020 election.
Watch President Trump's Full Speech Below:
On my way to Hershey, Pennsylvania for a rally. See everyone soon. I love Hershey chocolate! pic.twitter.com/bDUYBK8KRc

— Donald J. Trump (@realDonaldTrump) December 10, 2019
Watch Owen Shroyer discuss the impeachment debacle with Trump supporters from all over the country.
Thousands Of Trump Supporters Gather In Pennsylvania To Tell The Democrats To Go F*ck Themselves https://t.co/8LCvLqQvUX

— J Owen Shroyer (@allidoisowen) December 10, 2019
RELATED: INFOWARS HOST STORMS TRUMP RALLY IN FREEDOM TANK TO WARN OF DEM COUP
---
The War Room: Infowars Takes Over the Trump Pennsylvania Rally, as Dems Launch Impeachment
Owen Shroyer is on the ground in Pennsylvania ahead of tonight's massive Trump rally. Savanah Hernandez hosts this LIVE edition of War Room, weekdays 3-6 p.m. CT.
Also catch the streams at infowars.com/show and Banned.video.
Also follow Owen on Tik Tok: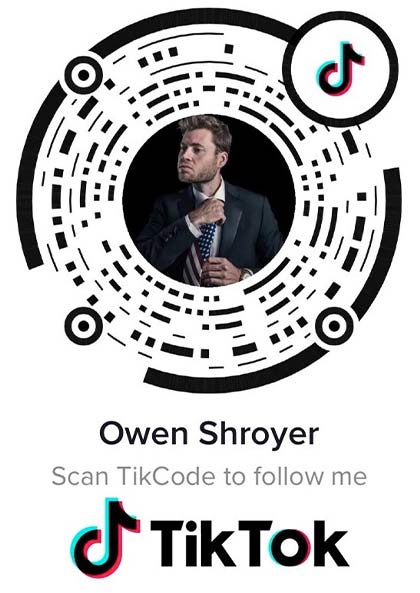 ---
Alex Jones Show: Infowars to Exclusively Reveal How Deep State/Neocon/Democrats Plan to Remove Trump in Senate
This Tuesday edition of the Alex Jones Show is absolutely must watch, listen and share transmission!
Trump will no longer be president before his millions of supporters realize it if they stay too complacent and overconfident about what's going on:
Follow Alex Jones on Tik Tok:
Be sure to also follow Infowars on Telegram:

---
David Knight Show: IG Report – Anatomy Of A Gov't Cover-Up
Remember to share this link to help Infowars fight back against internet censorship.
Harrison Smith will host this Tuesday transmission of The David Knight Show to cover yesterday's release of the IG report and America's reaction.
Also, the Democrats are moving forward with impeachment, focusing on abuse of power and obstruction of Congress.
---
Watch Live: IG Report: Anatomy Of A Gov't Coverup https://t.co/d9UchPTTFQ

— David Knight (@libertytarian) December 10, 2019
Also, follow The David Knight Show on Telegram:

The Emergency Election Sale is now live! Get 30% to 60% off our most popular products today!