Owen Shroyer hosts this LIVE edition of War Room, weekdays 3-6 p.m. CT.
Also catch the streams at infowars.com/show and Banned.video.
Make sure to follow Owen on Tik Tok: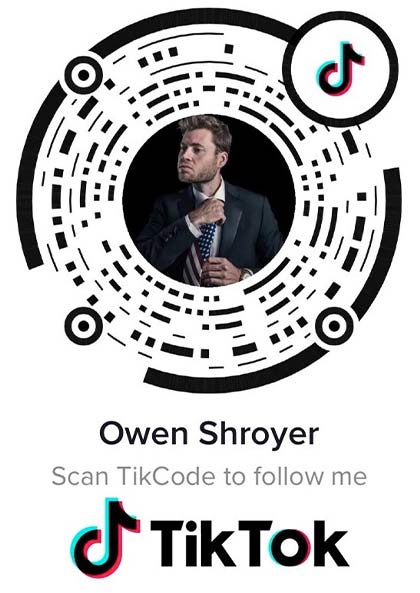 ---
Alex Jones Show: Humanity in Crisis! 'Mark of the Beast' Plan Publicly Announced by Bill Gates/MIT!
To buy, sell, travel & work, every human on earth will be forced to take a digital, implanted ID to 'prove' Covid-19 inoculation
Watch live as we analyze how Bill Gates and others are pushing an implanted ID chip in response to Covid-19 that humans would have to wear in order to buy, sell, travel and work. Please share this link!
---
David Knight Show: Bilderbergers, Kushner & Gates Push Surveillance Database, Entering Homes, Taking Unvaccinated Kids
Share this censored broadcast to spread this crucial information at this critical time in history.
On this Thursday transmission of The David Knight Show, viewers and listeners will learn about the surveillance systems being promoted in the name of coronavirus safety.
From digitally tracking the movement of Americans to separating the unvaccinated from those who take the impending Bill Gates inoculation, a dystopian future has arrived.
---
Watch Live: Bilderbergers Kushners & Gates Push Surveillance Database; Entering Homes, Taking Kids Not Vaccinated https://t.co/wJ0BRvfwmk

— David Knight (@libertytarian) April 9, 2020
---
The Emergency Election Sale is now live! Get 30% to 60% off our most popular products today!