F. Michael Maloof
World Net Daily
November 18, 2013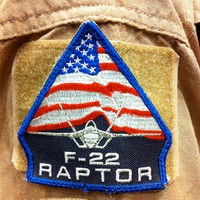 As if to dramatically illustrate repeated claims top generals have made to WND of a purge of senior officers and a degradation of military readiness under President Obama's leadership, stunning testimony at a recent Senate committee hearing shows America may soon be unable to fight and win a war.
The Air Force is having problems retaining its pilots, even though they are being offered big bonuses to remain, senators learned at the Nov. 7 Senate Armed Services Committee hearing.
The problem appears to be partly from sequestration, which has imposed budget limitations on pilots' ability to get in both the requisite flying time and the training needed to fly the next generation of aircraft, according to Air Force Secretary Eric Fanning.
The Emergency Election Sale is now live! Get 30% to 60% off our most popular products today!