VOA News
January 17, 2014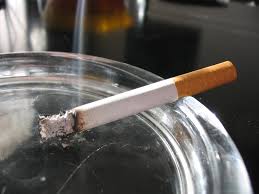 A new report by the U.S. surgeon general warns that smoking cigarettes causes more health problems than previously thought.
The study, released on Friday, follows the 50th anniversary of the surgeon general's landmark report that first confirmed smoking causes lung cancer.
The latest report said smoking can also cause conditions such as liver and colorectal cancer, diabetes, rheumatoid arthritis, and even erectile dysfunction.
Since the 1964 announcement, which led to the start of the anti-smoking movement, U.S. smoking rates have gone from 42 percent to their current level of 18 percent.
Acting Surgeon General Boris Lushniak said the government may not reach its goal of reducing that rate to 12 percent by 2020, warning there is still a "major catastrophe going on."
The report found that smoking has killed more than 20 million Americans in the past 50 years, and another 5.6 million of today's children will die prematurely because of smoking, if current trends hold.
It also said there is not enough information about the long-term effects of increasingly popular electronic cigarettes. Some have used the so-called e-cigarettes to stop smoking. However, critics warn that they are deceptive, still dangerous and not effective as a cessation tool.
Smoking remains the leading cause of preventable deaths in the U.S. The report said the U.S. spends more than $289 billion ever year on medical care and other economic factors linked to smoking.
Secondhand smoking was also identified in the report as increasing the risk of stroke by 20 to 30 percent.
To address the problems, the surgeon general said there should be an increased use of already effective anti-smoking measures, such as raising the price of cigarettes and passing indoor smoking bans.
He also called on individual U.S. states to increase their anti-smoking budgets, stressing that the problem is not only a federal issue.
The Emergency Election Sale is now live! Get 30% to 60% off our most popular products today!