Gabriela Motroc
guardianlv.com
January 27, 2014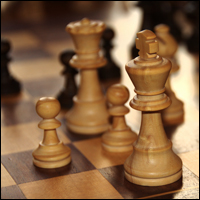 Google has reportedly purchased an artificial intelligence startup called DeepMind founded by neuroscientist Dennis Hassabis, a chess genius who, according to Mind Sports Olympiad, could be "the best games player in history." Although Google refused to reveal the price of the purchase, anonymous sources speculate that the corporation spent $400 million on the current artificial intelligence talent acquisition.
According to Re/code, Google CEO Larry Page reportedly purchased the artificial intelligence startup DeepMind and even led the deal himself. Although information regarding DeepMind is scarce, unnamed sources in the artificial intelligence community mention that the startup has been recruiting people and its team has exceeded 50 people. Moreover, anonymous sources mention Founders Fund and Horizons Ventures as major investors, along with Skype developer Jaan Tallin as a possible investor and advisor. The startup is also believed to have over $50 million in funding.
Sources in the artificial intelligence community also mention that DeepMind can compete with giants like Facebook or Google for talent and that it could be "the largest independent company" which focuses on artificial intelligence.
The Emergency Election Sale is now live! Get 30% to 60% off our most popular products today!