news.com.au
January 7, 2014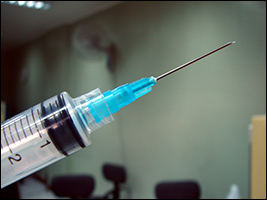 It was supposed to be a simple vaccine against swine flu, but since she had it, Chloe Glasson's life has been like a bad dream.
Just four months after being given the Pandemrix injection, the 15-year-old schoolgirl developed the sleeping disorder narcolepsy.
Now, without warning, she falls asleep up to 30 times a day wherever she is.
The Emergency Election Sale is now live! Get 30% to 60% off our most popular products today!