Mark M. Meinero
CNN Money
January 2, 2014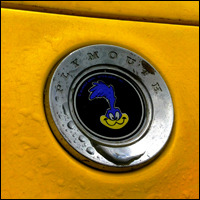 U.S. automaker Chrysler will become fully owned by Italy's Fiat under terms of an agreement announced Wednesday that also involves the United Auto Workers union.
The agreement comes more than 4-1/2 years after the Obama administration brought Fiat in to keep Chrysler in business as part of a packaged bankruptcy proceeding.
In a statement, Fiat said it has agreed to pay $3.65 billion for the 41.46% of Chrysler it doesn't already own from the UAW's medical benefits trust for retirees.
The Emergency Election Sale is now live! Get 30% to 60% off our most popular products today!