Craig Timberg
Washington Post
March 9, 2014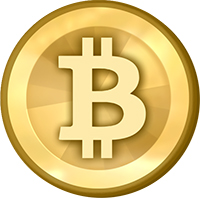 Future generations of Bitcoin billionaires may someday look back on 2014 with knowing smiles. Here was a year when thefts spread, exchanges collapsed, rates gyrated like a teenager's moods. And yet the buying of bitcoins showed no signs of abating.
The past week was particularly extreme. The apparent suicide of an American business executive in Singapore was investigated for possible ties to her Bitcoin investments. A California man fingered as the currency's mysterious inventor reacted to his sudden fame by asking that journalists buy him lunch. After finishing his meal at a sushi restaurant, he went on to deny any role whatsoever in Bitcoin.
Perhaps the most surprising development was that the virtual currency, despite wild fluctuations in value, continued to weather the mayhem. As the humans involved in the adventure looked increasingly vulnerable, Bitcoin looked comparatively solid, trading nearly 10 percent higher Saturday than a week before. Each bitcoin is worth more than $600 in recent trading.
The Emergency Election Sale is now live! Get 30% to 60% off our most popular products today!