Tia Ghose
Live Science
November 13, 2012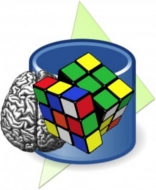 Image by Kevlangdo, via Wikimedia Commons
Humans may be gradually losing intelligence, according to a new study.
The study, published today (Nov. 12) in the journal Trends in Genetics, argues that humans lost the evolutionary pressure to be smart once we started living in dense agricultural settlements several thousand years ago.
"The development of our intellectual abilities and the optimization of thousands of intelligence genes probably occurred in relatively non-verbal, dispersed groups of peoples [living] before our ancestors emerged from Africa," said study author Gerald Crabtree, a researcher at Stanford University, in a statement.
The Emergency Election Sale is now live! Get 30% to 60% off our most popular products today!